Meet the Team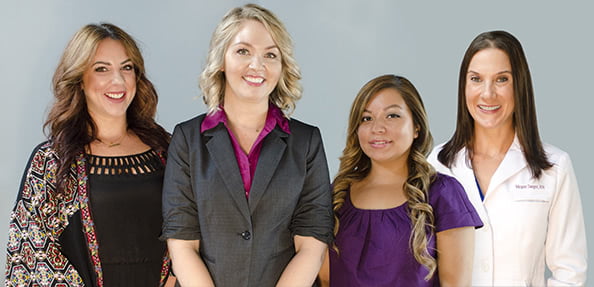 The Anderson Sobel Cosmetic Surgery team is dedicated to providing patients with kind, compassionate care—from consultation through final follow-up appointment. Get to know our staff below!
Ashley Hengtgen: Practice Manager, Patient Care Coordinator, & Master Aesthetician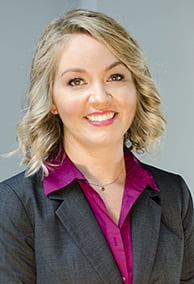 If you've been to our offices, chances are you've seen the friendly face of our Practice Manager and Patient Care Coordinator. Ashley has a background is aesthetics and began her career as an aesthetician who performed specialty cosmetic treatments, such as  laser hair removal, chemical peels, and IPL.
Ashley soon found that while she enjoyed helping patients look and feel beautiful, she was in love with the patients themselves. She transitioned into the role of patient care coordinator and has been helping Anderson Sobel Cosmetic Surgery patients feel comfortable and well-cared for ever since.
---
Megan Saeger: Registered Nurse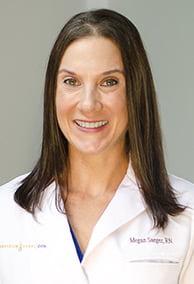 Our resident "Beauty Nurse Next Door," Megan has been assisting Dr. Sobel in surgery and with patients since 2012.
Megan's love of nature directly influences her aesthetic philosophy: to help patients be the best versions of themselves through subtle, natural-looking enhancements—whether that be via injectables, lasers, or surgery.
In her personal time, Megan loves hiking and enjoying all that Bellevue and surrounding areas have to offer.
---
Anahi Torres: Patient Care Coordinator & Medical Interpreter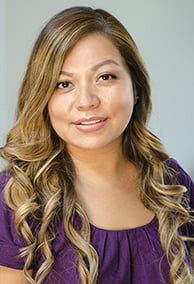 Patient Care Coordinator Anahi Torres has an incredibly important role at Anderson Sobel Cosmetic Surgery: she supports Dr. Sobel in providing exceptional care to Spanish-speaking patients.
Anahi has been medical interpreting since 2004, and she is passionate about removing the language barrier so patients can focus on choosing a qualified surgeon to achieve their goals. When she's not helping patients, Anahi can be found getting crafty with food and enjoying her hometown of South Seattle.
---
Ashley Heim: Patient Concierge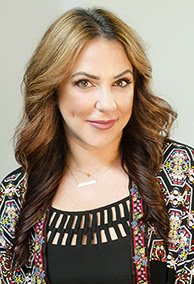 Ashley Heim loves all thing cosmetic—and her years of experience as an aesthetician are what make her such a great Patient Concierge.
The decision to have cosmetic surgery or a professional skin treatment can be overwhelming or even a little scary, but Ashley is here to ensure every patient understands what to expect, has answers to all of their questions, and feel confident moving forward with their procedure or treatment.