Cosmetic Surgery Financing and Payment
Para ver la pagina en Español haga click aquí.
Here at Anderson Sobel Cosmetic Surgery, we strive to make payment for services clear and easy. After your consultation with Dr. Sobel, your patient concierge will provide a detailed fee quote for your consideration. We'll also be happy to help you decide how best to pay for your cosmetic procedures, should you have questions.
When you are ready to book your procedure, we request a $1,000 deposit to reserve your surgery date. The remaining balance is due in full at least two weeks prior to the procedure.
Payments are accepted in the form of cash, cashier's check, money order, or credit card. For your convenience, we accept all major credit cards.
Financing
We also offer financing through Alphaeon, Care Credit, United Medical Credit, and American HealthCare Lending. These companies offer convenient financing solutions for patients by providing extended financing options, low monthly payments, and convenient customer service. If you would like to apply for financing, please contact our office using the mini contact form to the right to get started! It's very easy to apply!
Financing
Calculator
Calculate monthly payments
---
With the ALPHAEON CREDIT card, you'll find a wide array of monthly payment options to help your reach your individual goals. The ALPHAEON CREDIT card allows you to move forward today without delay. Plus, with special financing options not available with other credit cards, you may find the ALPHAEON CREDIT card is the better way to pay.
With the ALPHAEON CREDIT card, you can receive the care your physician recommends with flexible payment options that fit your lifestyle.
Apply today so you can focus on looking, feeling, and being your best.
---


Care Credit Financing is designed for cosmetic surgery patients and features:
Low monthly payments
Extended payment plans
Low fixed rates
Fast, confidential service by phone at 1-800-365-8295, or
Apply on-line at their website.

---

We are proud to offer another great financing option at Anderson Sobel Cosmetic: LendingUSA
Benefits include:
0% interest rate if paid within 6 months
Loan decisions in seconds
Zero prepayment penalty
Zero penalty interest rate
Fixed rates and low monthly payments
---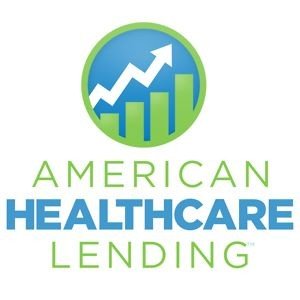 Prosper HealthCare Lending, formerly known as American Healthcare Lending, is the premier financing company in the cosmetic surgery industry. With over $5 Billion funded and over 300,000 loans inquiries serviced through their lenders, this is a name and a program you can trust.
Here are some of the benefits you'll receive with a loan from Prosper HealthCare Lending:
Immediate decisions for loans under $35,000
Term options out to 84 months (affordable monthly payments)
No collateral required
No prepayment penalties
Fast & easy loan inquiry process
100% Confidential

---

Thousands of patients have trusted United Medical Credit to secure affordable payment plans for their procedures. United Medical Credit can do the same for you.
Some of the benefits of choosing United Medical Credit to finance your care:
Extensive Network of Prime and Subprime Lenders
Multiple Plans to Choose From
Decisions Within Seconds
No Prepayment Penalties with Flexible Terms
Fast and Easy Application Process with No Commitment
100% Confidential
Plans available for Credit Challenged Applicants