Cosmetic Surgery Specials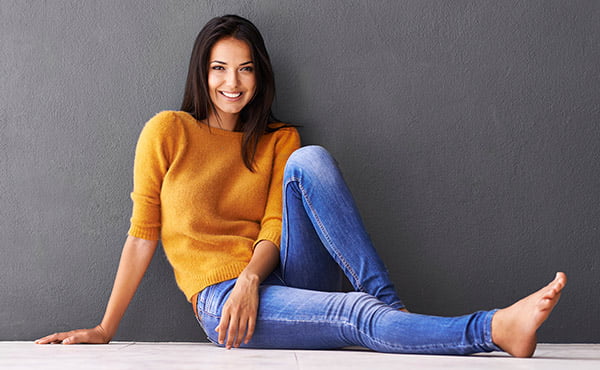 Exclusive Savings Just For You
---
Save $527 & Get Your Hair Back with NeoGraft
Is a receding hairline or thinning hair troubling you? Hair loss may be in your genetic cards, but you don't have to settle for the hand you're dealt. NeoGraft® can restore natural-looking growth to thinning areas during a minimally-invasive, in-office procedure with no linear scar. The first FDA cleared hair transplant technology of its kind, NeoGraft can help you get a naturally full head of hair back within just a few months. And with no long scar to hide, you'll be able to wear your hair however you want.
For a limited time, you can also save $527 on your NeoGraft procedure.* Why $527 exactly? First, we want more people to be able to take advantage of this technology, and second, why not?
Call 425-453-9060 today to book your NeoGraft consultation
---
Tighten Up with Thermage®: Now $100 OFF
Wrinkles and sagging happen, but we've got a way to help. Thermage® uses radiofrequency to boost production of collagen and elastin deep within the skin, helping it grow firmer, thicker and smoother over time. Thermage gets great results nearly anywhere on the face and body without incisions, scars or downtime:
Reduce mild jowling
Tighten skin on the neck & chest
Firm lax skin on the stomach
Smooth the inner or outer thighs (yes, it can help with cellulite!)
Lip definition + smoothing vertical lines
Hand rejuvenation
Even better, you can enjoy the skin tightening benefits of Thermage for less this summer at Anderson Sobel Cosmetic:
Save $100 on any Thermage treatment before 8/31
You must book & receive your Thermage treatment*by August 31, 2018 to snag these savings!
Call 425-453-9060 to book your consult
*Must be deemed good candidate for treatment. Consultation required.
---
Refer a Friend & Earn Rewards
Love your experience and results at Anderson Sobel Cosmetic Surgery? If you refer a friend to our practice, you'll earn a $100 giftcard to Nordstrom…on us! Contact us for more information!
---
Military Discount
Active and retired US military personnel and their spouses are eligible to receive 5% off of professional fees. Some restrictions apply. Call our office to learn more
---
Recupere su cabellera y ahorre $527 con NeoGraft
Le molesta tener adelgazamiento de cabello o estar cada vez mas calvo? La perdida de cabello puede estar en sus genéticas pero no tiene que conformarse con eso. NeoGraft puede restaurar el crecimiento del cabello para un aspecto natural en las áreas en donde hay adelgazamiento, durante un procedimiento en la oficina que es mínimamente invasivo y sin cicatriz lineal. La primera tecnología de su tipo que ha sido aprobada por la FDA, NeoGraft le puede ayudar a tener una cabellera natural en unos meses. Y sin ninguna cicatriz larga que tenga que esconder, usted podrá usar su cabello de cualquier modo que usted guste.
Por tiempo limitado, usted también puede ahorrar $527 en su procedimiento de NeoGraft. Y porque $527 exactamente? Primero, nosotros queremos que más personas puedan tomar ventaja de esta tecnología y segundo, porque no?
Llame al 425-453-9060 para hacer su consulta de NeoGraft
*Para comprar el cuidado de piel recetado, los pacientes nuevos deben ver al Dr. Sobel primero. 
---
Afirme su piel con Thermage: Obtenga $100 de descuento ahora
Nunca nadie dijo "mi piel esta suave y firme." Las arrugas y la flacidez van mano a mano con el envejecimiento, pero nosotros tenemos una forma para ayudar. Thermage usa radiofrecuencia para estimular la producción de colágeno y elastina en lo profundo de la piel, ayudándole a crecer más firme, gruesa y suave con el tiempo. En diferencia a los otros tratamientos no quirúrgicos para apretar la piel, Thermage obtiene buenos resultados en casi cualquier parte de la cara y el cuerpo sin incisiones, cicatriz y sin necesitar reposo.
Reduce la papada
Aprieta la piel del cuello y pecho
Reafirma la piel flácida en el estomago
Suaviza la parte interior y exterior (si, puede ayudar con la celulitis!)
Definición de los labios + suaviza las líneas verticales
Rejuvenecimiento de las manos
Aun mejor, puede disfrutar the los beneficios de Thermage por menos este verano en Anderson Sobel Cosmetic:
Ahorre $100 en cualquier tratamiento de Thermage antes de 8/31
Debe hacer cita y recibir su tratamiento de Thermage antes de Agosto 31, 2018 para poder tomar ventaja de los ahorros- así es que haga su cita para consulta ahora:
*Debe ser considerado buen candidato para el tratamiento. Se requiere consulta.