Bellevue BOTOX Injections
Para ver la pagina en Español haga click aquí.
If you've got a furrowed brow or other expression-based wrinkles, consider treating those unsightly lines with BOTOX®. Board certified cosmetic surgeon Dr. Alex Sobel can comfortably and expertly perform this simple, non-surgical procedure that smooths deep, persistent crow's feet, frown lines, and indentations between the brows at your convenience. For patients who aren't quite ready for facelift surgery, BOTOX offers a safe and effective alternative for reducing visible signs of aging in the upper face.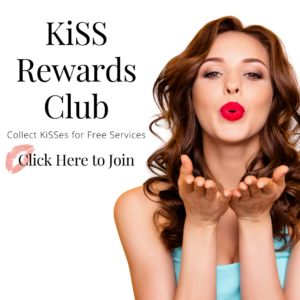 One ten-minute treatment—just a few tiny injections—relaxes the muscles that cause those lines to form, and keeps them smooth and beautiful for up to four months. BOTOX has been widely tested and is approved by the FDA. The results of the procedure are dramatic and apparent within days.
How BOTOX Works
BOTOX is a botulinum toxin type A that is injected directly into muscles in the brow and areas around the eyes. Once injected, BOTOX effectively interrupts signals between the nerves and muscles to reduce mobility of wrinkle-causing muscles temporarily. The result is a smoother, more relaxed appearance for up to four months.
When expertly administered, BOTOX subtly improves the appearance of the brow, forehead, and lines around the eyes. Your features should not appear "frozen" or completely immobile. Treatment typically takes just a few minutes and your results should begin to appear over the next few days. BOTOX results typically last between four to six months.
Join our Bellevue BOTOX® VIP Club!
As a VIP member, you are entitled to a 15% discount on each future BOTOX treatment when scheduled within 90 days of your previous treatment.
Unlike surgery, it's fast, simple, and minimally invasive: there's no downtime or recovery after your treatment with BOTOX. Bellevue and Seattle patients who come to our practice usually return immediately to work or normal activity following treatment. Within days, they report looking more natural and relaxed. With BOTOX, they'll know you've done something, they just won't know what!
Dr. Sobel has performed thousands of Bellevue BOTOX® Injections. If you have been considering BOTOX, trust the experience of Dr. Alexander Sobel. Call today or fill out our form to schedule a consultation.
For more information about the Brilliant Distinctions Program, please visit our Brilliant Distinctions page.
---
Frequently Asked Questions About BOTOX
Does BOTOX pose any risk during pregnancy?
We do not give BOTOX injections to pregnant women.
Is the procedure painful?
Most patients compare the sensation to a bug bite. Overall, the discomfort is minimal and temporary.
Is BOTOX safe?
BOTOX Cosmetic is natural, purified protein that is administered at very low doses. The effects of BOTOX Cosmetic are usually confined to the injected region. It does not travel throughout the body.
Will I need anesthesia for BOTOX injections?
No. But your doctor may choose to numb the injected area with a cold pack or anesthetic cream before the actual treatment.
How long will BOTOX last?
The effects of BOTOX Cosmetic last up to 4 months.
Will I experience any side effects from BOTOX?
It's unlikely that you'll develop any significant side effects, but you may notice slight bruising where BOTOX was injected. This is only temporary and can be covered by makeup. The most common side effects are headache, respiratory infection, flu syndrome, temporary eyelid droop, and nausea. BOTOX should not be used if there is an infection at the injection site.
Will my facial expressions look natural after BOTOX?
Although the results are dramatic, it will not radically change your facial appearance. The muscles are simply relaxed, so you can still frown, smile, or look surprised without the wrinkles and creases.
I am still nursing my baby. Is BOTOX an option for me?
BOTOX is not recommended for pregnant or nursing mothers.
Is BOTOX available for above and below the lips?
Many different things are being tested with BOTOX. At this time, we do not administer BOTOX to the lips because you are unable to purse your lips after the injection.