Your Guide to Weekly Outdoor Entertainment in Bellevue and Eastside Seattle This Summer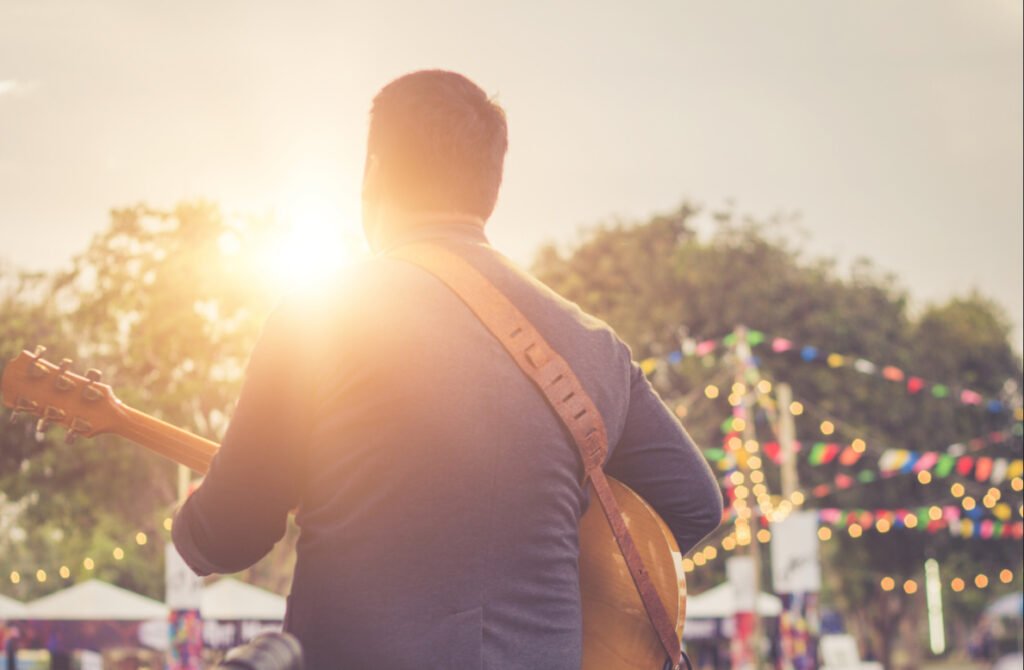 Is there anything better than Summer in the Puget Sound? We think not!
Bellevue and Seattle have so much offer when it comes to outdoor entertainment. Most locals are already familiar with the Summer Sounds series—but if you're looking for events that are more "off the beaten path," we've got you covered.
Whether you're looking for live music, seeking classic cinema, or craving a theater performance, there is a way for everyone to enjoy a show in the great outdoors.
So get out there and soak up the season's perfect weather, while making fun memories with family and friends—we've got some inspiring and entertaining ideas for every day of the week!
Know Before You Go
Make sure to visit each venue's website to confirm pricing and reservations, view the full lineup and showtimes, and get essential details on parking, concessions, and more to set yourself up for an enjoyable entertainment experience.
Sunday Funday with Shakespeare in the Park
Spend your Sunday enjoying literary classics from the Bard. Shakespeare in the Park is hosted by local non-profit live theater company, Greenstage. Performance times and locations vary each week, but all are held in public outdoor venues and amphitheaters across the city from July through August.
Get Groovin' on Tuesdays
You've recovered from the weekend, now it's time to ease back into the fun again! Most people think of live music as an evening affair, but we're lucky to live in a city that understands it's never too early in the day to enjoy some tunes! There are a surprising number of lunchtime concerts to enjoy on Tuesdays, which means they're the perfect way to pass some time while the kids are out of school.
Can't make it for day-time fun? You can still catch a show on Tuesdays evenings in July or August with Concerts on the Green at the Community Center in Issaquah, an outdoor summer series featuring tribute bands that will make the whole family want to get up and dance.
Celebrate Hump Day with Tunes
There are a number of family-friendly Summer Concert series that are held Wednesdays from July through August. We recommend enjoying a midday pick-me-up at the Summer Concert Series at Morrill Meadows Park in Kent. Can't make it at lunchtime? There is also one at Kent Station beginning later in the day at 6pm, or nearby at Woodvinville's Wilmot Gateway Park. If you want to stay closer to the city, then check out the Sounds of Summer concert series at U-Village's Village Green, which promises an awesome lineup as well as having a lively beer garden.
Kick off an Early Weekend on the Waterfront
Let's be honest…in the summer, your weekend can start any time you want. So go ahead and enjoy a family-friendly movie or concert series on Thursday evenings in July or August! Grab a blanket and enjoy tunes with a stunning backdrop at one of our area's beautiful lakeside parks:
Not in the mood for live music? Check out Movies in the Park at Crossroads Park in Bellevue during the month of August, or for a unique and nostalgic experience, the Drive-in Movies at Marymoor Park in Redmond.
T.G.I.F in Port of Everett
Congrats—you officially made it to the weekend! Now it's time to celebrate in style. The Port of Everett's Sail-in Cinema is the only waterfront movie series in Snohomish County, offering free, family-friendly movies at Boxcar Park. Don't have a boat? Walk-ins are also welcome! The party starts at 8:30pm on Friday evenings and is held weekly from July-August.
Snuggle Up on Saturdays with an Outdoor Film
Get ready to munch some popcorn with two opportunities for family-friendly outdoor cinema on Saturday evenings this summer. Movies at the Mural at the Amphitheater in Seattle Center offers an experience like no other, with the state-of-the-art 40-foot screen and Seattle's iconic Space Needle looming above.
For a multicultural experience, check out C-ID Summer Cinema at Hay Hing Park in August. Programming and films are hosted by the Seattle Asian American Film Festival in partnership with the city's Parks and Recreation and Chinatown-International District.
Ready to refresh and rejuvenate your look this summer?
Bellevue's favorite board-certified cosmetic surgeon, Dr. Alexander Sobel, and the expert aesthetics team at Anderson Sobel Cosmetic Surgery are here to help you look and feel your best this summer season. Serving the greater Seattle area, we offer cosmetic procedures for the face, breast and body, including surgical and non-surgical treatments. To learn more about creating a customized care plan to meet your aesthetic goals, schedule a personal consultation by calling us at (425) 453-9060—or contact our practice online.