Dr. Sobel Chats Male Cosmetic Surgery with Univision Seattle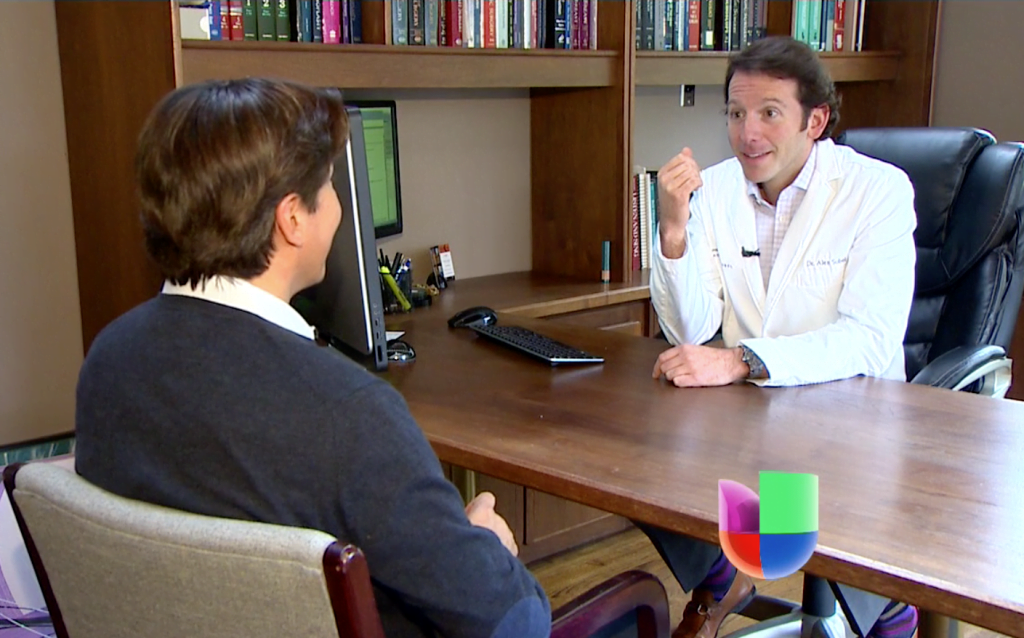 Did you know? More and more men are turning to cosmetic procedures and treatments to look trim, tone, and sharp in their personal and professional lives—and Dr. Sobel has helped numerous fellas feel great about the way they look.
Recently, he and one of his male patients sat down with a local Hispanic news station, Univision Seattle, to chat about this trend and set straight those who think cosmetic surgery is for women.

Can't see the captions? Click the "CC" icon under the video for an English translation!
Dr. Sobel's patient, Erik Ojeda, was unhappy with the way his body looked after he started making healthier choices and lost a bit of weight. With Dr. Sobel's expert guidance, Erik decided to move forward with liposuction to help reduce remaining stubborn areas of fat that refused to go away. Now? He loves his more defined midsection and is thrilled he chose Anderson Sobel Cosmetic Surgery.
Dr. Sobel has many years of experience helping men and women hoping to boost confidence and improve their looks with cosmetic surgery in Bellevue. He works closely with every patient to create a customized treatment plan that provides natural-looking results.
Interested in learn more about your options? We encourage you to contact us to schedule a complimentary consultation with Dr. Sobel! We would love to hear about your goals and offer solutions, as well as show you around our private, comfortable offices and introduce you to our caring team.