Everything You Need To Know About Breast Implants: Sizing
Breast implant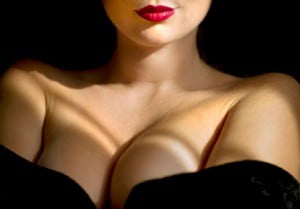 sizing is one of the most difficult decisions to make when preparing for a breast augmentation procedure. You don't simply choose small, medium, or large when it comes to this decision. In fact, you have more options than ever to help achieve the shape and size you've been dreaming of.
There are a number of factors that come into play when choosing the perfect breast implant size. Generally speaking, 200 cubic centimeters equals an increase of about one cup size. However, depending on the build, weight, and overall shape of your body, you may need more or less than that to actually achieve an increase of that proportion.
You will also want to take your lifestyle into consideration as you learn more about breast implant sizing. Are you extremely athletic or do you prefer a more laid back lifestyle? An active marathon runner, for example, is more likely to find a D-cup cumbersome, while others are eager to embrace a larger cup.
We take the role of helping you learn about breast implant sizing very seriously, offering you all the information necessary to make an educated decision. Dr. Sobel will share his exhaustive library of before and after photos with you so you can see the types of results achieved with different sizes of implants. We are confident that this personalized consultation will result in the best breast implant decision for you.