Getting to Know Dr. Sobel Outside of the OR, Part 2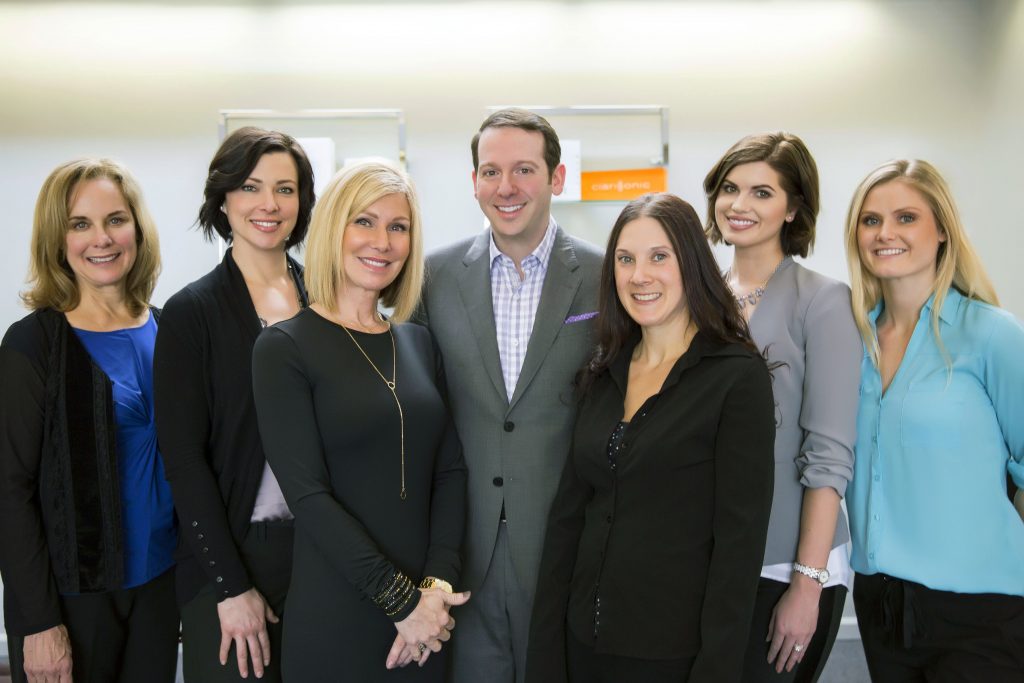 Patients of Anderson Sobel Cosmetic Surgery know Dr. Sobel by his kind bedside manner, surgical ability in the OR, and support during recovery. We recently sat down with Dr. Sobel to hear a little bit more about his background, passion for cosmetic medicine, and what his life is like when he takes off the doctor's coat.
In this installment, we chat with Dr. Sobel about his Seattle favorites and where you might find him if he wasn't a cosmetic surgeon.
If you weren't a cosmetic surgeon, what would you do for a career?
If I weren't a cosmetic surgeon, I would find a way to be a high school music teacher. I advanced myself as a candidate music major later in college, having initially immersed myself in the physics, mathematics, and chemistry departments. Therefore, to catch up in the program the department chair suggested I buy the books for the first requisite course in music theory and composition, read them over the winter holiday, and be prepared to take the final exam in January. So, ironically, I learned basic music theory and composition in the monastic silence of the West Hartford Public Library. More importantly, upon my return to Colby College after the break, I learned the incredible value of a musical mentor so clever and talented that he could ensure my mastery of a semester's course work in a couple of weeks. Utterly, I credit my future success in the music department, where I eventually graduated with the highest marks among my class, to this professor who taught me to teach myself faster than any classroom-based curriculum could.
From this I was enabled to trust my own independent study in medical school, where abandoning our cutting-edge medical class theatres for a table in a downtown Portland, ME Starbucks, I confirmed that I could learn more and faster from books than I could in a classroom.
It is the desire to share a mere fraction of gift of learning how to learn that was so generously gifted me that would have brought me back to high school. Music theory and composition is taught in such a circumspect manner in secondary school; I do not believe this should be the case. Theory and composition informs music performance so essentially, from early serious music (e.g. classical) to jazz performance and improvisation. Therefore, the sooner the young performer learns this matter, the faster they will thirst for more theory education that will make them more excellent on stage and, off stage, more satisfied with their own study.
When you're not at work, where are you most likely to be found?
Chasing my two children on playgrounds. I think anyone who forgoes the opportunity to play tag with their kids on a play structure in favor of working on their smartphone is really missing out. If you ever see me falling too far behind my increasingly agile three and six-year-olds, kindly assist me in collecting them.
If you had two weeks to yourself, what would you do?
Spend even more time chasing and playing with my children.
What do you love about Seattle?
I had a dream I recall from childhood about living in a city, by the mountains, by the ocean; at the time, my seven-year old brain thought this was Minnesota. Seattle, as it turns out, fits the bill well. I grew up spending a lot of time in Manhattan and Washington, DC, as well as the outdoors of Maine, and Seattle provides a tighter geographic fence for these sort of features.
What are some of your favorite places to eat in your area?
The Harvest Vine, Cascina Spinasse, Lola, Il Terrazzo Carmine, How To Cook A Wolf, Ray's Boathouse, Canlis, Pasta Freska Italian Restaurant, Cafe Piccolo, Qazi's Indian Curry House, Bukhara Bar & Grill, Pho Ever, Ying Thai Kitchen, Via Tribunali, Bambino's, Kylies, and Five Guys Burgers.
What's your favorite music venue?
Benaroya Hall & Dimitriou's Jazz Alley.
What's in your fridge at home right now?
A hodgepodge of things:
Skim milk, mozzarella, and assorted protein shakes.
A variety of poultry in various states (thawing, ready for preparation, and left over)
Leftover Tom Kha Gai
Variety of peppers, sweet and hot
Brussel sprouts, broccoli crowns, asparagus, heirlooms, romaine
Blueberries, blackberries
More mustards, pepper sauces, horseradishes than I probably need
Do you have anything you'd like the community to know about you?
I like to help out, so please ask. I recently taught fifth graders at Island Park Elementary on Mercer Island how to suture bananas at their Science Night, and I had a blast!