Dr. Sobel's Choice: Best Latin American Food in Seattle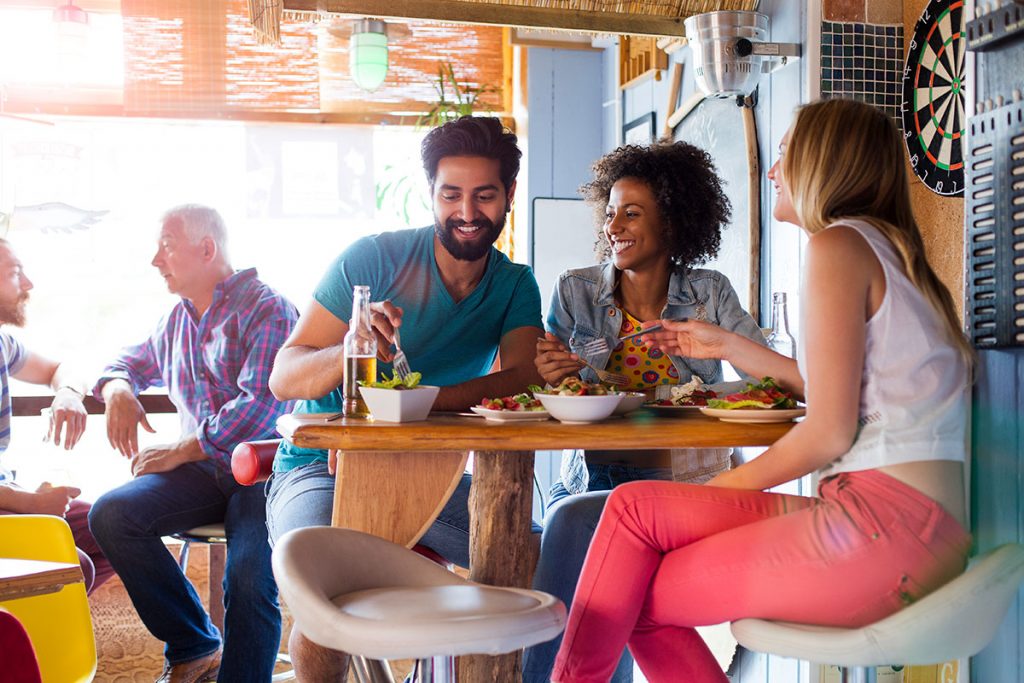 Mention Seattle to a food lover, and you're likely to hear enthusiastic exclamations about some of the city's most famous offerings, like fresh Pacific salmon, juicy apples and cherries, delectable shellfish, and, of course, coffee. There's no doubt that Seattle is a great food city, with a cuisine that integrates the area's riches from land and sea.
But did you know that Seattleites are nurturing another great food tradition cultivated far from the northern Pacific? Whether you're looking for authentic Mexican-style tacos, juicy Salvadoran arepas, sandwiches with Caribbean flair, or innovative cocktails imbued with spice and citrus, Seattle's love for Latin American food is thriving.
There are a bevy fantastic restaurants and chefs to tempt your palate, and we've gathered up a few of our favorites for you to check out!
Tacos, street food, & more
For those who are looking for a quick, fresh taco, Tacos Chukis in Capitol Hill is a word-of-mouth favorite. Delicious and inexpensive, they often have lines out the door for their tasty tacos, filled with everything from mouth-watering carne asada and frijoles to the more adventurous prickly pear (nopales). Owner Roberto Salmerón has just announced that he will be opening a new location, which is great news for taco enthusiasts.
La Carta de Oaxaca, located in the Ballard area, specializes in the cuisine of Oaxaca, Mexico, where favorites are the Tacos Al Pastor and Mole Negro Oaxaquena. Be sure to check out their famous corn tortillas, which are hand-made and delicious!
Chef Gabriel Chavez opened the eponymous Chavez after many years spent honing his craft. The menu is an upscale twist on the traditional fare of Durango's excellent home chefs—and according to the Seattle Times, his mother stops by from time to time to make sure all is well in the kitchen! In addition to "antojitos," or street food, like Ceviche de Pargo (Pacific red snapper ceviche) and tamales made with langostino, crab, banana leaf, and poblano crema, Chavez just added a brunch menu to usher in the warmer months.
Caribbean vibes
Famous for their incredible (and enormous) sandwiches, no list of great Seattle food spots is complete without Paseo, recently listed by Yelp as the third best place to eat in the US. We highly recommend giving their Cuban a try, but Paseo isn't just a sandwich place; they've got a full menu of bigger plates, including Black Tiger prawns, Caribbean scallops, pork loin, and tofu.
Mojito is another favorite for those craving a variety of Caribbean, Venezuelan, and Columbian flavors, with specialties like slow-roasted meats, savory beans, perfectly cooked fish, and the perfect amount of spice. Parrilla Mojito, their signature item, is a feast of juicy citrus-marinated steak, black beans, yuca frita, tostones, and guasacaca. Bonus: as the name implies, they've got great cocktails!
Rich flavors from Central and South America
Big Chickie, favorite of foodies and families alike, offers tasty charcoal rotisserie chicken, homemade sides, salads, and sandwiches. The meat is allowed to marinate in a secret concoction of herbs, citrus, and spices for 24 hours before being roasted over hardwood charcoal in rotisserie ovens.
San Fernando has been delighting Seattle-area residents since 2009, and with locations in Lynwood and Central, you are never too far from their well-loved tender rotisserie chicken and palate-pleasing sauces and sides.
For authentic Venezuelan food, head to Arepa Venezuelan Kitchen. Named for the iconic dish, which consists of corn cakes filled with meat, beans, and other ingredients, the restaurant serves up tasty meals in a welcoming and friendly atmosphere.
Small plates, cocktails, & happy hour
If you're looking for a night on the town or a post-work snack and beverage, The Saint might be right up your alley. Tacos are artfully prepared with exciting ingredients like trout, beef belly, house-made chorizo, and grilled cactus paddles. Their truly impressive tequila selection, boasting over 80 different varieties, is curated with care by their knowledgeable staff.
Mission is another great spot for an evening out in Seattle. Serving Latin and Mexican cuisine and signature cocktails until late night, this hip place boasts a diverse menu ranging from small bites like stuffed jalapénos to entrees like grapefruit-brined Mayan-style pit pork, all paired with fresh margaritas and regional craft beers.
Have a favorite Latin American spot in Seattle? Share with us in the comments below!