Is There a Long-Lasting BOTOX-Alternative in Our Future? Yes…and DAXI is Coming Soon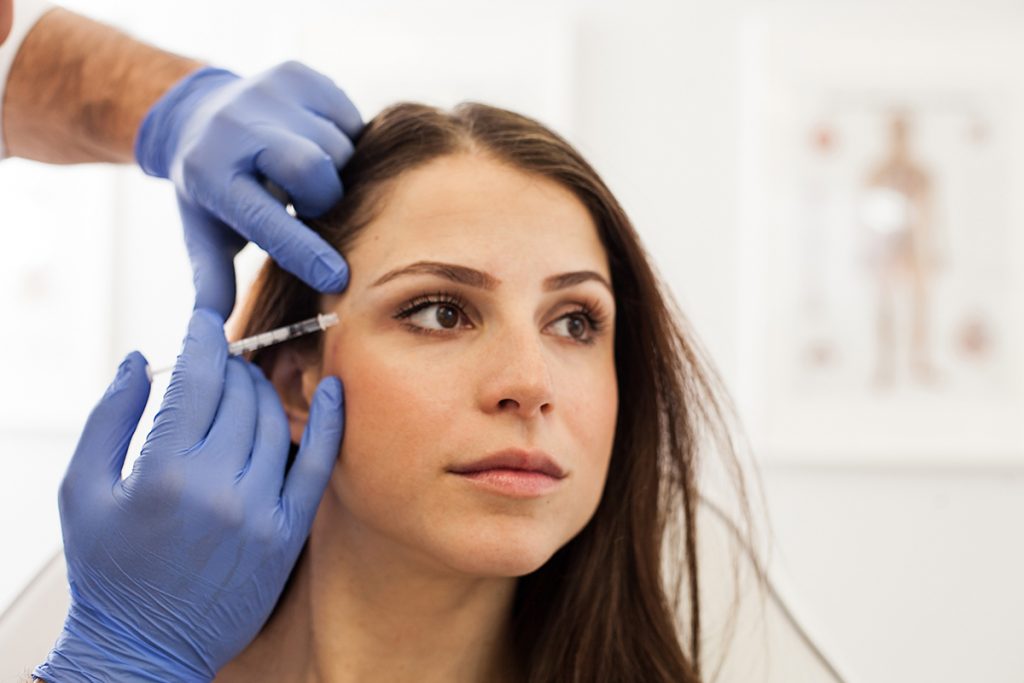 Like Kleenex and Coke, the name BOTOX has become synonymous with neurotoxin injectables designed to smooth lines on the brow and around the eyes. But BOTOX hasn't been the only option for years—and new advancements in the world of neurotoxins are happening every day.
While we love offering our patients a variety of options to suit their needs, it's no secret that BOTOX-style products have all traditionally been pretty similar, offering comparable cost, results, and longevity. Until now. There's a new option heading our way, and we're excited to see what it can do!
Meet the BOTOX-alternative that keeps you looking younger for longer
Revance Aesthetics is the in the process of releasing a new botulinum injectable they claim might be the first neuromodulator innovation in 30 years. With an anticipated 2020 approval and release, we'll get to see firsthand if they can live up to the hype—but things are looking promising!
Before we can get into why this product launch is exciting, let's get through some basics on how currently available BOTOX-like products are formulated.
Clinical studies look promising, with results showing that DAXI last around 24 weeks…meaning patients could potentially only have to have two treatments per year to maintain their results.
Neuromodulator 101: How current products work
Right now, there are four primary options you'll find at your local cosmetic surgeon's office: BOTOX, Dysport, Xeomin, and the newly released Jeuveau. While the formulations vary, they all use the same active ingredient (Botulinum Toxin Type A) and similar secondary ingredients, leading to products that perform in very comparable ways.
When injected into muscles in the upper face, the Botulinum Toxin Type A halts communication between the target muscle and nerves, which reduces movement and allows the overlying skin to smooth out. This aspect of all Botulinum Toxin Type A products is the same across the board, while the unique preparation process and secondary ingredients can alter the dosing and price while still providing similar results and longevity. Typically, patients can expect their results to last around four months before effects wear off.
DAXI vs BOTOX: What's the difference?
Like the products mentioned above, DAXI (DaxibotulinumtoxinA) has the same primary active ingredient that is so effective in relaxing lines—with a few key differences that make it the first and only of its kind.
In addition to the neurotoxin, DAXI is formulated with a proprietary peptide excipient that helps stabilize the product. When paired with their highly purified botulinum toxin that is free of human- or animal-based components, the result is a product that can potentially deliver unprecedented response rates and duration of effect. Clinical studies look promising, with results showing that DAXI last around 24 weeks…meaning patients could potentially only have to have two treatments per year to maintain their results. Here are some highlights:
24 weeks: The median duration of results in clinical trials when using DAXI to treat moderate-to-severe glabellar lines.
28 weeks: The median time wrinkle severity returned to the baseline.
95%: Response rate for DAXI across the "largest aesthetic neuromodulator clinical trial" ever conducted.
Sign me up! When will DAXI be available?
BOTOX-lovers are eager to try a new, longer-lasting option, but we may have to wait just a little while longer. While DAXI should be available this year, the final phases of clinical trials must be completed so the FDA can grant final approval.
Just this month, the FDA accepted the Biologics License Application for DAXI to treat frown lines, meaning we're getting close to seeing this option come to market. In the meantime, make sure to follow us on Facebook or Instagram to stay up-to-date on DAXI and other new product launches, or contact our office to schedule your next BOTOX session while you wait!