Staying Abreast of Trends: Which Breast Implants Your Surgeon Should Be Offering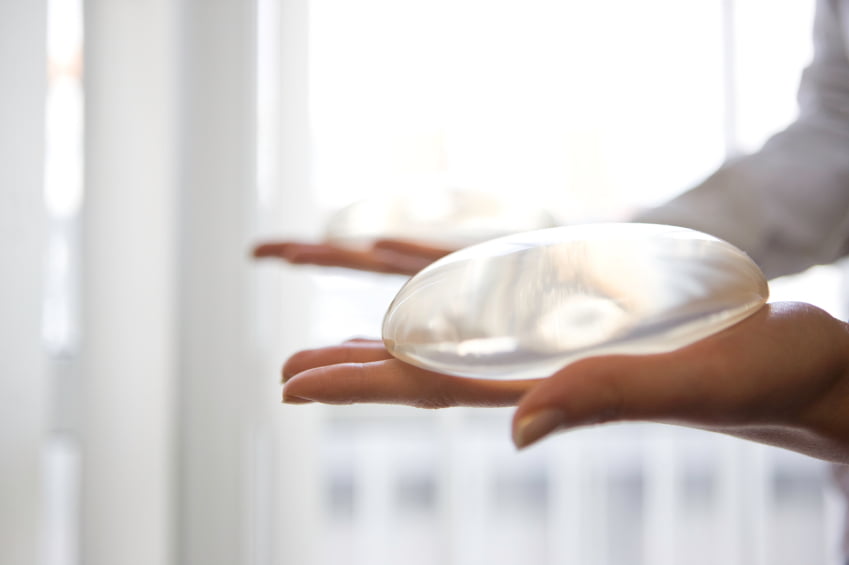 Since the re-introduction of silicone gel implants, the product catalogue for both Allergan and Mentor implants has diversified in an expected, yet remarkable, manner. While the debates for smooth vs. textured and silicone vs. saline continue, the conversation has shifted to include other factors.
These days, there are an abundance of choices when it comes to breast implants—and you and your surgeon should both be aware of all of your options.
Big Changes in Silicone Gel Implants
New Dimensions & Fill Strategies
Allergan Natrelle has recently launched a new series of implants that are providing a more natural look and feel: INSPIRA™. This implants provide a "fuller" look than other silicone options because of both the shape and amount of silicone fill that is used. Unlike more conventional low or moderate profile implants, the fullness of the INSPIRA is complemented by attractive projection. The silicone fill is now available in a "soft" and "softest" model to allow for even more personalization.
Expanded Profile Options
The main breast implant manufacturers are also providing more options when it comes to projection and diameter of breast implants, from low to moderate to high profiles. Allergan still maintains the most diverse set of options when it comes to implant shape, but the Mentor catalogue offers the most size options within a given shape.
The Growing Popularity of Form-Stable Breast Implants
Form-stable breast implants are known by many names: highly cohesive silicone gel implants, "gummy bear" breast implants, and high strength silicone gel are but a few. These implants require an experienced touch, as they need to be carefully and precisely positioned to achieve the best results.
Because the teardrop shape of these breast implants creates a natural looking breast slope even in those without much breast tissues, form-stable breast implants are particularly useful for:
Breast reconstruction (particularly unilateral breast)
Naturally slim or athletic women
Transgender patients
One of the main disadvantages of these implants is the orientation of the implant; despite a patient's body position with respect to gravity, form-stable implants will maintain their shape, positions, and orientation—even when you are lying down. Natural breast tissue (and other implant types), on the other hand, will move more naturally with the body in this position.
Saline is Still a Great Option for Some Patients
Even though the popularity of silicone implants is surging, saline implants deserve a second look—regardless of the technology. They have the advantage of being able to be filled during surgery; thanks to that and the transumbilical technique, saline implants have leapfrogged silicone implants for patients who feel scar concealment is paramount.
Fat Grafting to the Breast Gains Popularity
Fat grafting has been steadily growing in popularity among both surgeons and patients alike. Though the past brought with it questions about mixed results and lack of technique standardization, many patients and surgeons are choosing fat grafting to help improve results. While this technique is better suited to women who want more modest size increases, compelling long-term results, coupled with the confidence of minimal recovery and scars, have led to ongoing interest in this technique.
It's important that the surgeon you choose is well-versed in various breast enhancement options so you can feel confident moving forward that you have chosen the very best breast implants for you.