Top subscription box services for the style-conscious (and time-crunched) woman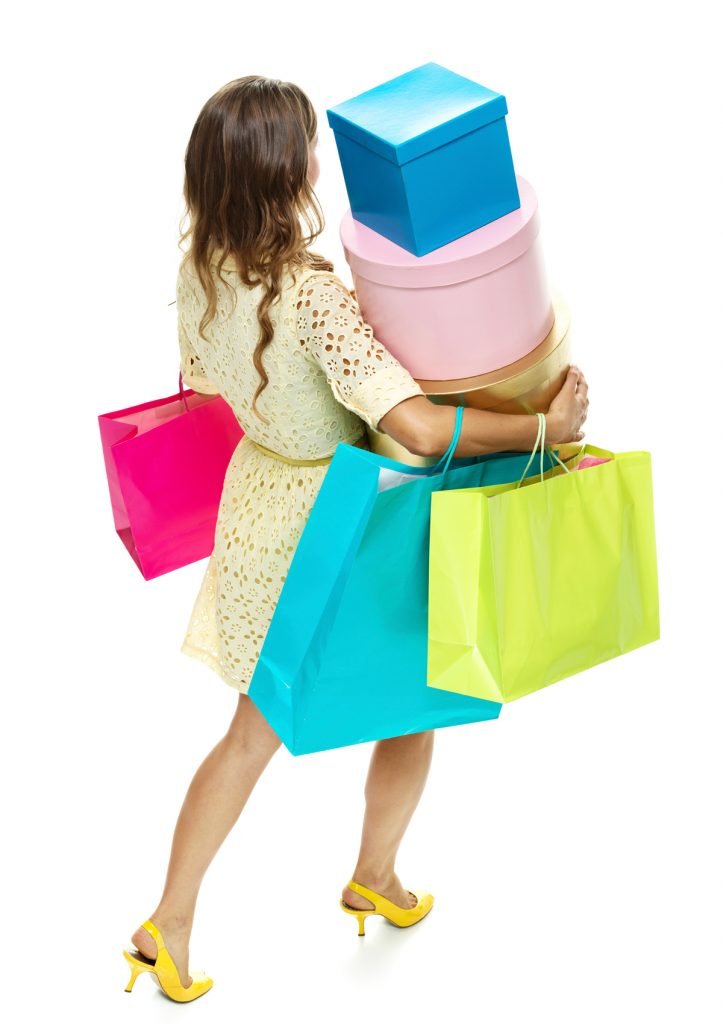 Having trouble finding flattering styles you love? Maybe you should leave the finding to someone else!
A diverse crop of online clothing services have sprung up in recent years, offering creative ways to help unite women with styles they love—including vintage mavens and plus size ladies. From personalized stores that let you shop from a pre-sorted "closet," to pick box deliveries that leave all the picking and choosing to a personal stylist, these services can be a huge help to busy women who lack the time, interest, or energy to browse the retail stores.
Subscription services can be a huge help to women who lack the time, interest, or energy to browse retail stores for new styles.
Curious to know what's out there? Here are five of the best clothing subscription boxes we've found for the style-conscious yet time-crunched among us.
Stitch Fix: Personalized shopping with an element of surprise
Do you: A.) like to shop but have no time, B.) want to look good but hate to shop, or C.) simply love the idea of getting a surprise delivered to your door? If any of these are a "yes," then give Stitch Fix a try.
How it works: Fill out your style and size profile and schedule your fix. Based on your info, a personal stylist selects 5 pieces, ranging from dresses to jeans to accessories. The $20 styling fee is only charged if you don't keep any of the items in your fix, and you get a discount for keeping all 5 items.
The initial style and size questionnaire is a bit lengthy but helps your personal stylist nail your first order with picks that fit your taste and your body. You can order "fixes" one at a time or schedule quarterly or monthly deliveries. You can specify your budget from "as inexpensive as possible" (individual items $50 or less) to "the sky's the limit."
Gwynnie Bee: Effortless styling for a range of sizes
The idea that you have to be supermodel-size to enjoy superb fashion is so over and done with. One online clothing service, Gwynnie Bee, specializes in quality fashion for sizes 10 to 32. One more thing we really love about Gwynnie Bee is that you can rent or buy.
How it works: Pay a monthly subscription fee of $49 to $149, based on how many garments you would like to have at any given time. Then, browse through Gwynnie Bee's selections and add your picks to your "closet." Items are sent to you, sans shipping fee, for you to enjoy as long as you want. When you're ready for something new, send an item back and the next one in your closet queue is sent to you. If you fall in love with a piece, you can purchase it at a discount.
Shoe Dazzle: a shortcut to step up your shoe collection
Are you a person who builds her outfits from the shoes up? Then check out Shoe Dazzle. This service builds you a personalized online shoe store based on your style preferences. It's a great way to add flair to your shoe repertoire without spending hours tracking down unique styles.
How it works: First, you complete a short (and pretty fun) multiple-choice quiz to determine your shoe aesthetic, selecting your favorites among samples of shoes, accessories, and clothing styles. Then, you can shop one of two ways:
Buy shoes a la carte from current selections that match your style profile (most run less than $100 a pair).
Become a VIP Member for $39.95/month and shop monthly from your personalized "show room" to get deep discounts and free shipping on your orders.
Redbird Vintage: Rare vintage pieces for the retro romantic
Do you frequently look to past decades for style inspiration? Then Redbird Vintage is just for you. This sister-run pick box service specializes in authentic vintage pieces from the 1940s through the 1980s.
How it works: After you complete your style survey (have a measuring tape handy because they'll ask for your exact measurements), Redbird seeks out vintage pieces they think you'll love and sends a 2 to 5 piece box your way. Boxes are priced depending on what's included in them—individual items run about $25 for accessories to $150+ for formal dresses and jewelry. You can also request specific pieces from their online shop.
An added bonus of buying vintage clothing—it's sustainable! You can feel good knowing you you're extending the life of an exquisite garment and avoiding the fast-fashion conveyor belt.
Golden Tote: Personally styled pick boxes for those on a budget
A common gripe about personal shopping services is the expense. Golden Tote offers a great option for the budget-minded woman who still wants to look polished—items average $29 each.
How it works: Golden Tote gets you to hand-pick part of your delivery and rounds it out with styles they think you'll like, based on your preferences. Choose from a 2 item "Mini-Tote" (one item you pick, one they pick), a 5 item "Golden Tote" (you pick 2, they pick 3), or a 3 item "Surprise Tote" (they pick all 3). You can add items to your tote a la carte as well. New "totes" and fresh styles are debuted monthly.
The scheme seems a little complex at first, but if you like the idea of knowing at least part of what you are going to get, Golden Tote is a good place to start.