Lip Service: Your Options for Safe & Beautiful Lip Enhancement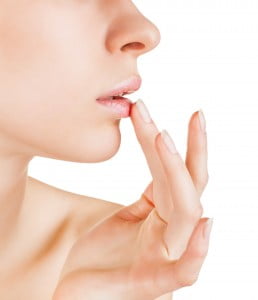 Have you ever wished your lips were a little fuller or more luscious? You're not alone—more and more people are curious about lip enhancement. Public interest in lip treatments peaked earlier this year, thanks in large part to the perfect pouts of celebrities like Kylie Jenner, a young model who recently admitted to having lip injections after months of rumors.
Recent studies indicate that over 36% of women between 18 and 26 would choose lip injections over other cosmetic treatments and demand is expected to rise, making education about safe options more important than ever. As a board certified cosmetic surgeon, Dr. Sobel works with patients to provide beautiful results in a safe environment.
Your Seattle Lip Enhancement Options
Historically, lip enhancement methods were limited, and off-label use of certain products led to some disastrous results. Luckily, new and improved non-surgical lip enhancement techniques and products are clinically proven to be safe, giving us more options than ever.
Here at our cosmetic surgery practice in Seattle, lip enhancement patients have two primary options: fat transfer and Juvéderm® Ultra Plus. It's important for patients to know that not all dermal fillers are the same, and there are many that will not provide pleasing, natural-looking results. Additionally, off-label use of certain fillers may impact a patient's health and wellbeing.
You can use my own fat to give me fuller lips?!
Did you know that your own fat is often the perfect filler material? Fat transfer doesn't require the use of foreign materials and, because of the way it is accepted by your body, produces a subtle, natural enhancement. As an added bonus, you get to move unwanted fat from a trouble area and put it exactly where you want it!
Dramatic Results with Juvéderm
If you are not a candidate for fat transfer, or you are looking for more significant lip enhancement, Dr. Sobel often recommends Juvéderm Ultra Plus. This hyaluronic acid filler has a great consistency for providing more dramatic, longer-lasting improvement of lip size and shape than other similar products.
Who to Choose for Your Lip Injections
You may be surprised to hear there are few rules stating who can legally provide injectable treatments and that it's up to you to be aware of a practitioner's training, education, and experience before seeking treatment. So if you want to enjoy the benefits of lip enhancement treatments, including fuller lips and increased confidence, taking the time to choose the right injector is absolutely critical. It's not only about beautiful results: there are additional health risks when injections are performed by an under-trained or unskilled practitioner.
To get results you love while staying safe, work with a board certified cosmetic surgeon who can properly evaluate your needs, recommend a personalized treatment plan, and inject your lips with skill and artistry.
If you're in the Seattle area, give us a call. We would love to work with you to help you safely achieve full, beautiful lips!