2017 Wedding Guide: Getting "Photo-Ready" with Professional Skin Treatments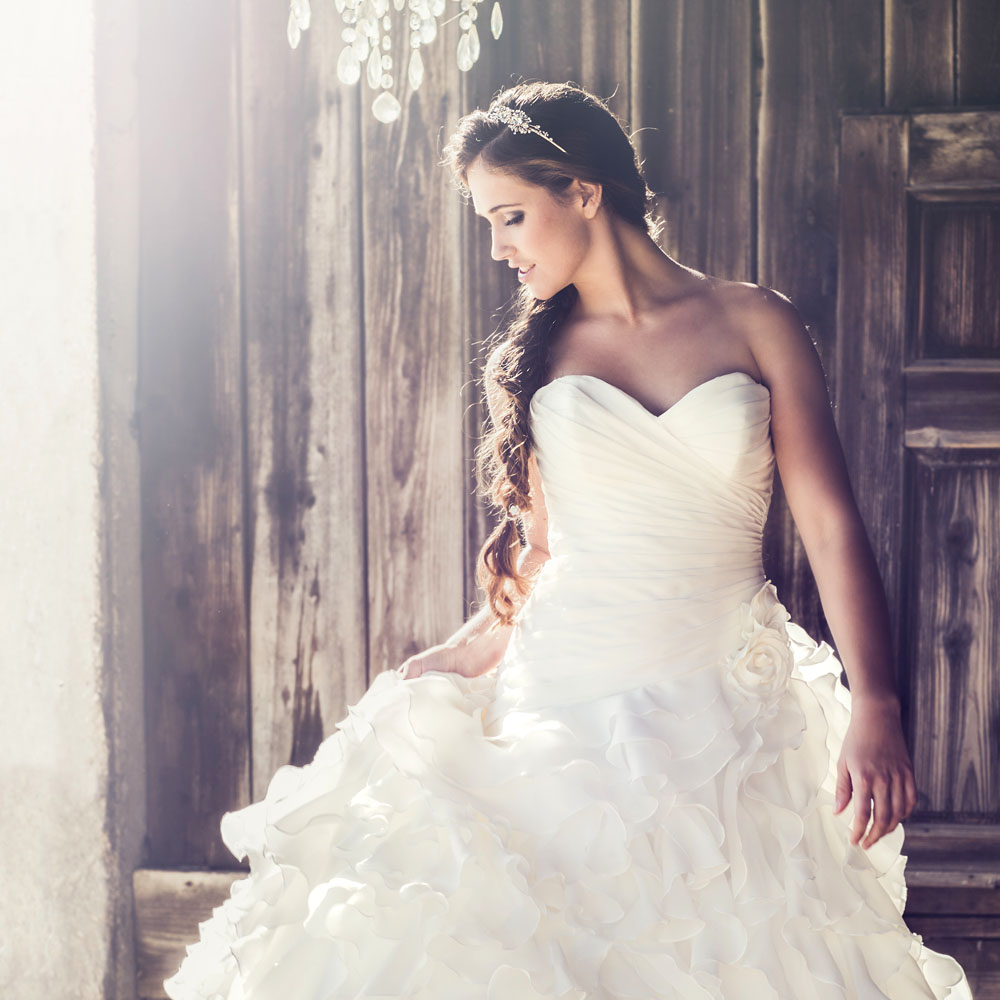 Planning your wedding? We don't have to tell you that it can be a stressful experience—and it's an unfortunate fact that many brides (and grooms!) put self-care on the back burner. But now that you've chosen your Seattle wedding photographer, it's time to get yourself photo-ready. Having a camera pointed at you can make anyone feel uncomfortable, but feeling amazing about the way you look sure makes it easier.
First, know that getting a perfect glow for your wedding day is a multi-step process that requires a little planning. No need to stress though—here at Anderson Sobel Cosmetic Surgery we offer a variety of skin and beauty treatments for brides, grooms, and wedding parties, and we can set up a plan that suits your needs.
Here's a guide to some of the most popular options and how far in advance you should book.
Not only do physician-grade products typically produce more dramatic results more quickly than their drugstore counterparts; many options can truly improve the health and beauty of your skin long-term.
6+ Months Before the Wedding Bells
The more time you give yourself, the better when it comes to treatments that transform your skin over time or take awhile to show their effects. Here are a few prime examples:
Commit to an at-home skincare routine using medical-grade products
Did you know that there are certain skincare products you can only purchase through a physician's office? These medical-grade skincare products typically offer clinically proven results and are formulated with safe and effective ingredients, including some that are not available over-the-counter.
Not only do physician-grade products usually produce more dramatic results more quickly than their drugstore counterparts, there are many options available that truly improve the health and beauty of your skin long-term.
From Dr. Sobel: It's important to work closely with your physician and/or aesthetician to ensure you are using the best products for your skin type and unique concerns, especially when you're planning for a big event. A skin professional can also make expert recommendations to ensure you're getting the most out of your products.
Bothered by your double chin? Kybella can help
If you're dreading your wedding photos because of excess fat under the chin, you're not alone—and you have options that don't require surgery. Kybella® is an injectable treatment that reduces submental fullness, leaving the area under your chin slimmer and your jawline more defined.
Even better, treatment is quick and side effects and downtime are minimal, so you can get back to planning your wedding right away.
From Dr. Sobel: While many patients are happy with their results after just two to four treatment sessions spaced one month apart, six treatments may be administered. That is why we recommend allowing yourself at least six months prior to any special event.
One to Two Months Before Your Big Day
Let your beautiful skin shine through with skin resurfacing
As your wedding approaches, you can begin thinking about solutions for more topical concerns, such as fine lines, uneven skin tone and texture, or sun damage. Skin resurfacing treatments are a great option for helping rid you of old, damaged skin cells and allowing new, fresher, younger-looking skin shine through.
The most common skin resurfacing options are chemical peels and laser skin resurfacing—and both come in a variety options to choose from. Depending on your areas of concern, ultimate goals, and timeframe, we will recommend the best choice for you.
From Dr. Sobel: Depending on the strength of the peel or the type of laser used, patients may experience anywhere from a few days to a week or more of peeling, redness, and swelling. That is why it is crucial to work with a cosmetic surgeon or experienced aesthetician working closely with a physician; they can help pair you with the right treatment for your skin.
Two to Three Weeks Prior to Saying "I Do!"
Nix frown lines & wrinkles with BOTOX and fillers
Hoping to look a little more youthful when the flash goes off? BOTOX® and dermal fillers are a wonderful way to smooth lines—and when performed by a qualified cosmetic surgeon like Dr. Sobel, the results are subtle and natural-looking.
Most injectables take around 15-20 minutes, so your appointment should be easy to squeeze in between cake tastings and hairstyle test runs. Most patients report only a quick sting and pinch followed by just a bit of tenderness and redness at the injection site for the first day or so.
From Dr. Sobel: Most injectables take a few days to show results, so you'll likely feel comfortable being in front of a crowd fairly soon. However, optimal results take a little while longer, and you will be looking great within a week or two.
Get a little extra help from the experts at Anderson Sobel Cosmetic
If you're planning a Seattle wedding and hoping to treat yourself (or a friend!) to a little beauty TLC, we invite you to contact us. Dr. Sobel will happily sit down with you for a private consultation to discuss all of your concerns and goals.