Chin Implants vs. Fillers: What's Your Best Option to Improve Facial Contours?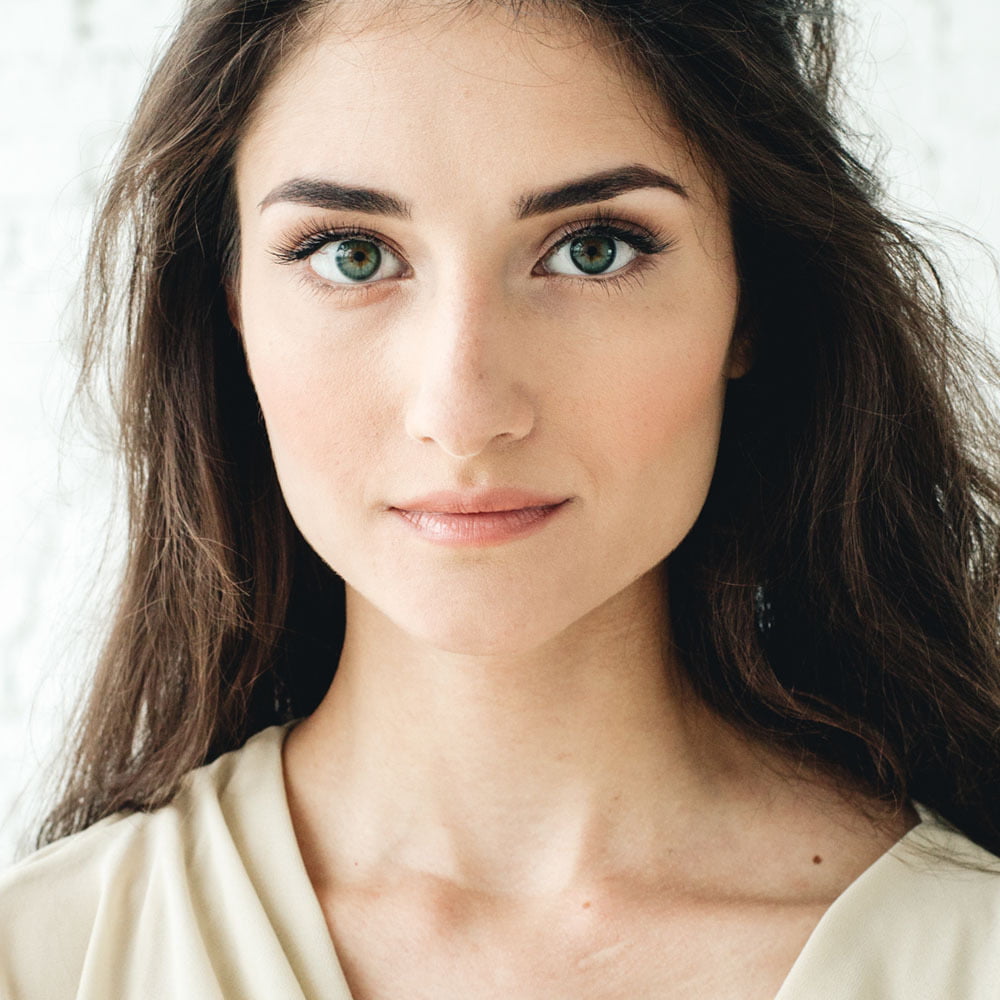 Like any other facial feature, chins come in various shapes and sizes. A well-defined chin creates a nice balance between your nose, neck, and cheeks. In contrast, a recessed chin may not provide enough structure to create visual distinction between the face and neck. A small chin can also make your nose appear larger.
If you are bothered by a "weak" chin, there are several options to strengthen the chin and bring a more aesthetically pleasing balance to your facial features. Let's discuss two of them now: non-surgical chin enhancement with fillers, and chin implant surgery. Which is right for you depends, as always, on your individual needs and goals.
Fillers are a great way to try a new, improved jawline; chin implants are better when you're ready for lasting changes
Chin implant surgery: dramatic, lasting improvements in facial profile
Chin implant surgery, also called genioplasty, is the classic procedure for chin augmentation. An anatomically shaped implant, typically made from a solid, medical grade silicone or other biocompatible composite, is placed around your existing chin bone via a short incision made underneath the chin or inside your mouth. Results are meant to be permanent, as a chin implant can last a lifetime. However, the implant can be removed if desired with another surgery.
Key benefits of chin implants:
Permanent results after one procedure
Dramatic improvements possible
Chin implants look and feel very similar to the natural chin bone
Multiple options for implant shape, size, and projection to customize your look
Short surgery with very low safety risk when performed by a qualified cosmetic surgeon
Scars are undetectable once healed
Neck liposuction and/or rhinoplasty can be performed at the same time to enhance results
Considerations of chin implant surgery:
Requires anesthesia, typically local anesthesia with IV sedation or  general anesthesia, depending on your needs
Higher up-front cost than fillers
You will need to take several days off work to recover
Additional surgery required to reverse effects
Chin augmentation with fillers: instant results, no surgery, no downtime
Dermal fillers (I like Juvéderm Voluma and Radiesse) can be injected in key points to add volume beneath the skin and modestly enhance chin and jawline contours. Results are temporary, but long lasting (about 12 to 24 months).
Key benefits of chin augmentation with fillers:
Immediate improvements
No surgery or downtime
No anesthesia required (just a topical anesthetic)
Safe and effective for most patients
Lower up-front cost than chin implants
Effects wear off on their own
Considerations of chin fillers:
Periodic re-treatment needed to maintain results
Often costs more than surgery in the long term to maintain results
Fillers cannot achieve as dramatic a result as chin implants
Your provider must have specific skill and experience with facial contouring using fillers
Chin implants vs. dermal fillers: how do they compare?
If you're on the fence about undergoing surgery, but you are ready to do something to strengthen your chin, consider starting with filler injections as a trial procedure. While the results won't be as dramatic with fillers, the improvements should be enough to give you a taste of what a chin implant can achieve. Additionally, if you only need a modest enhancement to get chin contours you are happy with, fillers can likely achieve this; no surgery necessary.
That said, you'll probably be happiest with chin implants if you:
Need or want substantial changes to achieve your desired result
Prefer a "one and done" procedure to improve your facial profile
Have tried fillers and are ready to make permanent changes
Are considering additional surgical procedures that require anesthesia, such as rhinoplasty or neck liposuction
The bottom line: fillers are a great way to try a new, improved jawline; chin implants are better when you're ready for lasting changes.
Explore your options for Bellevue chin augmentation
The best way to decide which chin enhancement option is the right option for you is to consult in person with an experienced cosmetic surgeon. If you are in the Seattle/Bellevue area, I invite you to contact my office for a free consultation. Facial contouring has always been a special interest of mine, so much so that I have trained and become board certified in facial cosmetic surgery, otolaryngology (head and neck surgery), and cosmetic surgery! I'll be happy to help you decide the best way to strengthen your chin and achieve a profile you feel confident about.